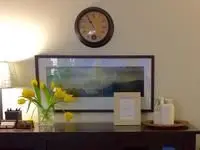 These three (3) forms need to be completed before therapy can begin. Please download them, complete them, and return them to me via fax at (949) 756-9998 or when you come in for your first appointment. Or, if you prefer, you may fill them out in person when you arrive at the office:
Please complete these forms as needed:
Please complete this form in the first few weeks of therapy:

Please complete this form if you would like me to coordinate care with outside parties (e.g., psychiatrist, physician, etc.):

This article will help familiarize you with Psychodynamic Psychotherapy. Please read it at your leisure:
Note: To download Adobe Acrobat Reader for free, click here .