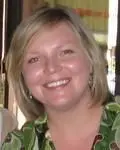 Welcome!
Taking the first steps toward really knowing yourself is one of the most courageous things you can do. I am a licensed psychotherapist in
Newport Beach
, and I have the privilege of helping adults and older adolescents explore their lives and find the long-term solutions they are looking for.
People who come to see me often struggle to put their problems into words. They have symptoms such as
anxiety, depression, eating issues, and addictions,
but have only a vague understanding of exactly why or how they got to where they are. They have often struggled with past relationships, and their current ones tend to be difficult and unsatisfying. They are bright and resourceful people, but they can't quite seem to feel better on their own.
As a compassionate
psychodynamic therapist
, I will help you find the roots of your problems. Working together, we will understand and treat these unresolved issues, making way for your naturally healthy self to emerge. Because we will be working with your deeper mind, we will define goals based on long-term solutions, rather than short-term "quick fixes." The symptoms that were once so troubling will be replaced by your more fulfilling and rewarding life--for good.
If you or a loved one are struggling, don't go it alone another day! Please
give me a call or drop me a note
. I look forward to hearing from you!